Introduction
Choosing the right cabinets is all about meeting your home needs and personal preferences. 
Choosing A Cabinet Style
Your cabinets will become a major design element to enhance your décor theme or aesthetic. In addition to selecting the material, finish, and tone, the actual door style will also reflect your theme. For example, a rustic aesthetic will not favor ornate cabinet doors or bright white finishes. Even your cabinet door and drawer handles should work towards the theme of your home. If you are feeling overwhelmed, we can help. Let's look at the current design elements and balance your new cabinet style in a way that pulls the room together to dazzling effect.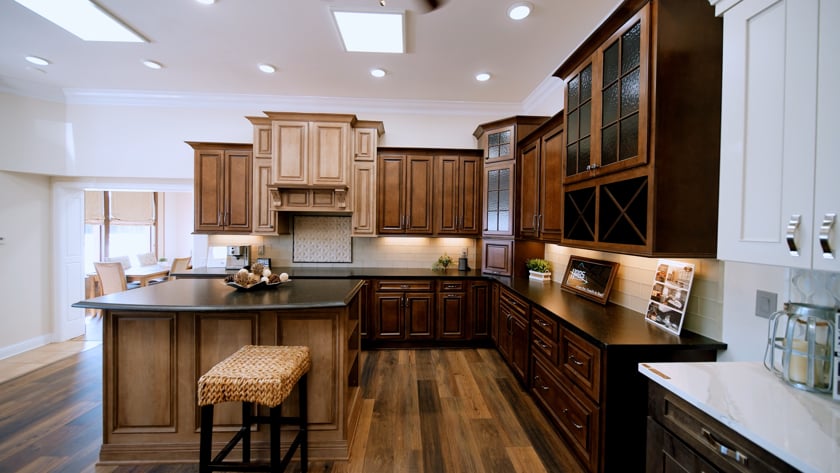 Cabinet Function
When you're designing cabinets, you can determine the function you need by analyzing the needs of the room. Open shelving won't work in a kitchen the same way it will in a family room or living room. Stock cabinets can certainly accomplish many of your remodel goals, but you may need custom cabinets to fit a unique floorplan, special sizing, or corner spaces. If you prioritize counter space over storage space, you may choose shorter top cabinets. Determine your needs first, then you can determine function.
Proudly serving Elizabethtown and the Central Kentucky area with top flooring, cabinetry, kitchen, bath and countertop solutions. Family owned and operated, Corvin's Floors + Cabinets invite you to visit our gorgeous showroom located at 6727 North Dixie Highway, between Elizabethtown and Radcliff.