Design
Express your style with kitchen & bath design that you adore.  
Kitchen Design Concepts
Whether your home features a spacious kitchen or a smaller, trickier kitchen floorplan, the ideal design will achieve an inviting feel that everyone wants to spend time in. What's the lighting and natural light like in your kitchen? If the space is well-lit, let's explore bold, dramatic darker tones with matte finishes that will make a statement. For a kitchen that appears more confined, we can use lighter materials and polished finishes that will brighten the space, as well as flooring plank sizes and installation patterns that enhance the perspective of space. Let's make sure your kitchen design selections maximize the potential of the room!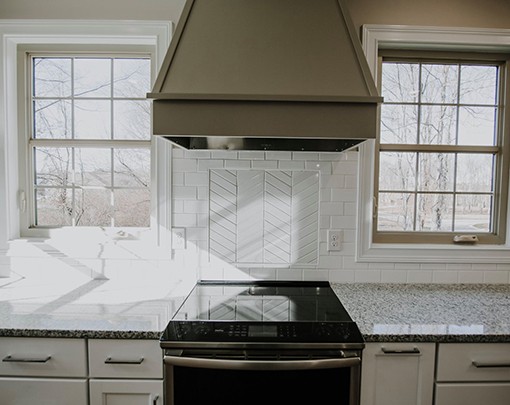 Bathroom Design Considerations
In the average home, a bathroom receives plenty of daily use by residents and can make a lasting impression on guests. Therefore, this space should receive plenty of inspired design consideration! Think soothing and spa-like, center your focus on waterproof materials, and factor in your subfloor, bathrooms dimensions, lighting, and budget. Our design experts can help you design a master, full guest, or half bathroom that matches the aesthetic of your home while providing the function and performance of your household needs.
Proudly serving Elizabethtown and the Central Kentucky area with top flooring, cabinetry, kitchen, bath and countertop solutions. Family owned and operated, Corvin's Floors + Cabinets invite you to visit our gorgeous showroom located at 6727 North Dixie Highway, between Elizabethtown and Radcliff.