Kitchen & Bath
Turn these functional spaces into your everyday retreats.   
Kitchen Design in Elizabethtown, KY
The kitchen is more than simply a place to prepare food and wash dishes. Your kitchen becomes the center for meaningful conversations and shared family recipes passed down from generations. Whether it's the smell of freshly brewed coffee in the morning or the sound of popcorn being made for your favorite evening viewing, this culinary hub of the home is the favorite room of many families. Craft a charming space that is as inviting as it is functional, and where you will always want to spend time. Let's work together to create a gorgeous kitchen design that will be a part of your cherished memories.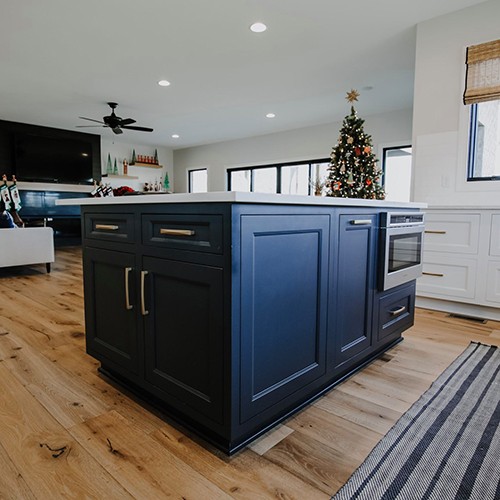 The Bathroom of Your Dreams
Relaxing and Rejuvenating. Soothing and Safe. The most ideally designed bathroom will allow you to get ready for the world and unwind from your day while serving the household around the clock. From your bathroom countertops and cabinets to your shower and flooring solutions, the right selections will make all the difference. We're ready to help you explore all of the bathroom design options that will make this space the perfect feel for you.
Proudly serving greater Elizabethtown, KY and the surrounding Hardin County area with top flooring, cabinetry, kitchen, bath, and countertop solutions. Family owned and operated, Corvin's Floor Coverings & Cabinetry invite you to visit our gorgeous showroom located at 6727 N. Dixie Highway.