HARDWOOD CARE & MAINTENANCE
Stunning wood floors will last for decades with proper care. 
Hardwood Care Experts in Elizabethtown, KY
Even within an active home, you can easily keep your favorite hardwood species shining and preserve the striking natural beauty. The best way to maintain the elegance of hardwood flooring over time is with a consistent care routine that adheres to proper cleaning steps. Since hardwood floors have material characteristics different from other flooring material types, your planks need cleaning steps specific to genuine wood. Here are a few valuable ideas from our flooring experts for how to clean your hardwood flooring: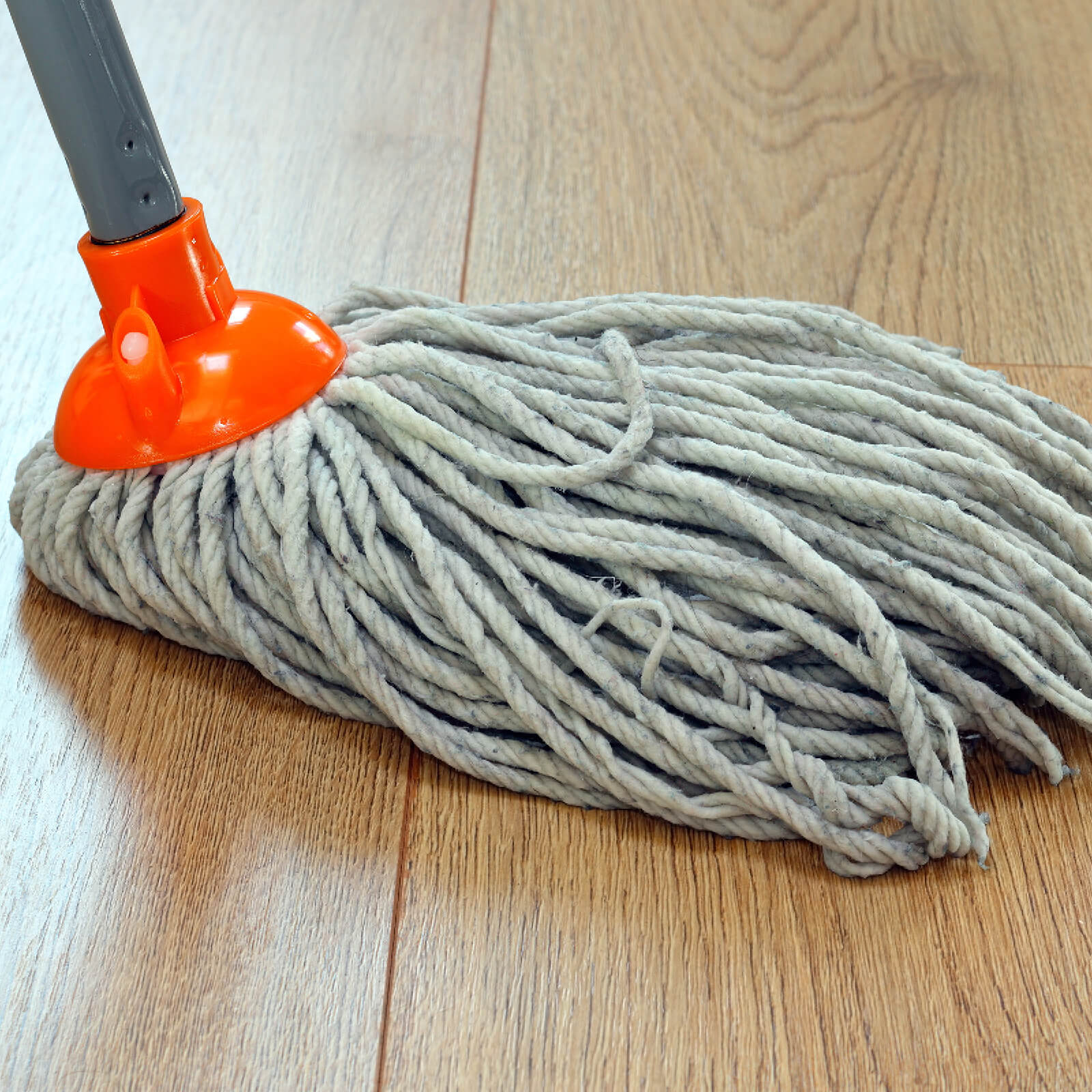 Daily Hardwood Care
Thoughtful daily care means removing debris particles that can quickly become abrasive offenders that create noticeable scratches on the wood surface when rubbed against it. The less time that little bits of dirt and debris spend on your hardwood floor, the better. Using a soft, gentle broom is always helpful but can also push debris across the floor instead of removing it completely. That's why the best tool for daily cleaning is a microfiber cloth or mop. Dust-mopping or sweeping your floor is an excellent daily strategy for removing particles.
Weekly Hardwood Care
Weekly hardwood maintenance will help maintain your hardwood flooring even longer. Vacuuming or mopping will help with even more cleaning power and accessing hard to reach areas. Make sure no components like a rotating brush hit against the floor when using a vacuum cleaner, and be gentle with the plastic wheels underneath. Only use a mop or Swiffer on your hardwood floors if your flooring manufacturer has warranted your product for this step. Use the least amount of water needed and ring out as much water out of the mop as you can. Next, use a microfiber cloth to ensure the floor is dried completely.  
Using Hardwood Cleaners
Always avoid using harsh cleaners on your wood floors! Also, do NOT use any cleaners designed for other flooring materials such as vinyl or tile. If you want to use any hardwood products such as liquid scratch concealer, wood floor polish, floor wax, or touch-up kits, always read all instructions on the products first before using them and make sure the product is safe for the type of wood and finish you will clean. We also always recommend that you try any cleaning products in an inconspicuous area before applying them over more visible sections.
Proudly serving Elizabethtown and the Central Kentucky area with top flooring, cabinetry, kitchen, bath and countertop solutions. Family owned and operated, Corvin's Floors + Cabinets invite you to visit our gorgeous showroom located at 6727 North Dixie Highway, between Elizabethtown and Radcliff.