SHOWER SURROUND
These efficient bathroom solutions bring tremendous luxury.  
Shower Surrounds in Elizabethtown, KY
If you are ready to update your bathroom for a spa-like feel or if you need to get a home ready to list on the market, consider a shower surround as your remodel solution. Whereas tile can be expensive and labor intensive, a shower surround is created to the specific dimensions in your bathroom and built to fit it like a glove. Different shower surround materials will land at different price points, but a shower surround is less laborious and quicker to install. We will help you explore the best material for your shower surround, as well as the proper backing, insulation, and sealing methods.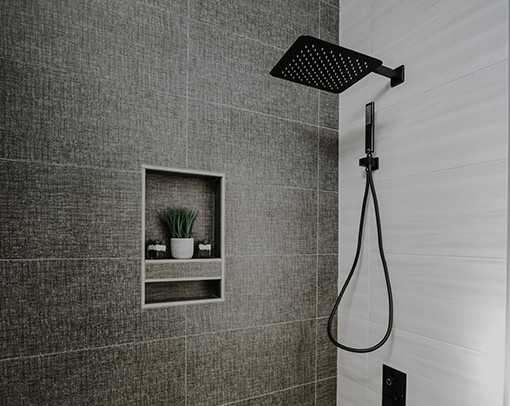 Shower Surround Materials
We carry the shower surround options that can elevate your bathroom into a relaxing, luxurious retreat. Explore the sleek, contemporary look of Cambria quartz or the timeless classic appeal of marble. Smooth fiberglass shower surround options eliminate grout lines and make cleaning an easy process. Acrylic shower surrounds offer affordable solutions that are incredibly resistant to stains and discoloration. Natural stone shower surrounds can add tremendous value and beauty to your home as well. All of these materials will create a design that you cherish each day!
Proudly serving greater Elizabethtown, KY and the surrounding Hardin County area with top flooring, cabinetry, kitchen, bath, and countertop solutions. Family owned and operated, Corvin's Floor Coverings & Cabinetry invite you to visit our gorgeous showroom located at 6727 N. Dixie Highway.