Tub Decks & Sink Splashes
Complete your bathrooms with utterly relaxing design. 
Sink Specialists in Elizabethtown, KY
Your bathroom sink is the most-used feature in the room, so make sure to indulge in a style that you will enjoy each day! Although an oval-shaped sink is still an overwhelmingly popular and classic shape for a bathroom sink, ultimately you can choose a shape that enhances your design theme. For instance, a square-shaped sink works perfectly in modern design. Although porcelain sinks are incredibly common and extremely durable, you may use the sleek look of stainless steel to complete your space while still receiving durability, stain resistance, and heat resistance.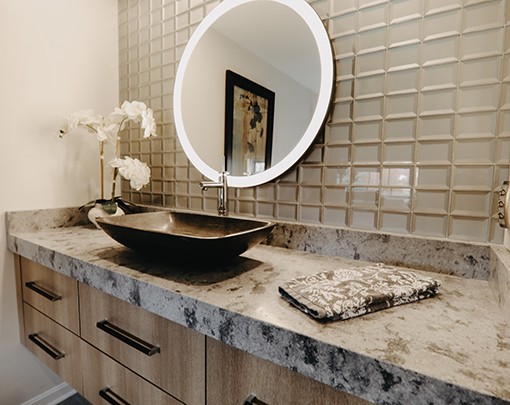 Choosing A Bathtub
Everyone appreciates a soothing bath after a long day to help feel refreshed, and choosing the right model can make all the difference! Consider different materials that match your tastes and preferences, as well as models that meet your bathing needs and any mobility considerations. Different shapes will offer different types of support, will suit design themes differently, and some tub shapes may require additional structural reinforcement. Our experts can assess your space, provide free estimates, and make informed recommendations on which models will work best for your home!
Installing Tub Decks
Before your bathtub is installed, you may opt to use a tub deck for your design. The tub deck is placed on the framing before the tub is installed and is custom sized to fit your model and bathroom perfectly. Once properly installed, the tub deck creates a seamless design that is extremely easy to clean and maintain. Tub decks can be created from a variety of materials that will serve your space with the style and function you desire. Bathtub decks also create a safer way to enter and exit the bath for people of all ages but become especially helpful when recovering from injury or with decreased mobility.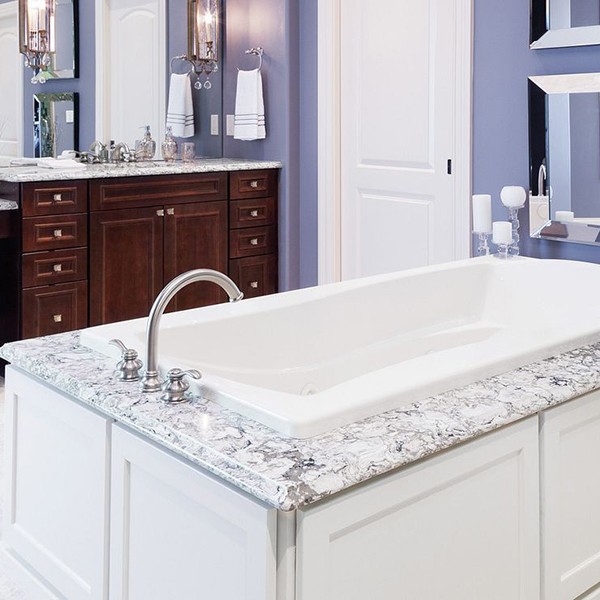 Proudly serving Elizabethtown and the Central Kentucky area with top flooring, cabinetry, kitchen, bath and countertop solutions. Family owned and operated, Corvin's Floors + Cabinets invite you to visit our gorgeous showroom located at 6727 North Dixie Highway, between Elizabethtown and Radcliff.