Cabinet Moldings
Complete your cabinets with the perfect flourish.
Cabinet moldings
The details always make the difference, and moldings add the personal touch to cabinetry that you will cherish in your home for years. Just like adding moldings to your walls or ceilings to suit your décor, different types of cabinet moldings will enhance your kitchen design theme to perfection. Moldings add depth, detail, and chic style to our cabinets, and can also present savvy solutions to help solve different cabinet design dilemmas. Like every other step of the cabinet shopping process, the experts at Corvin's are here to help you make the most informed molding decision to serve your vision and budget.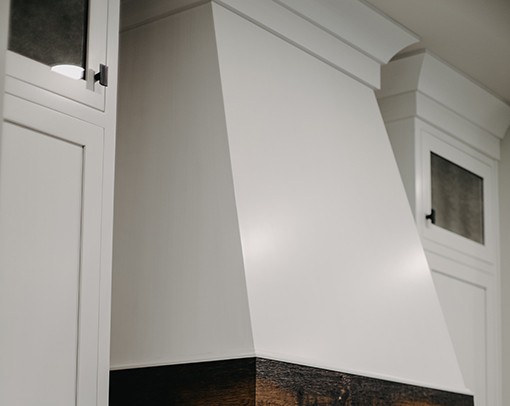 Types of cabinet moldings
Available in many shapes, sizes, and details, crown molding sits at the top of the cabinet for a smooth transition from the cabinet to the ceiling. If your crown molding isn't thick enough to reach the ceiling, riser molding can pair with crown molding to bond it with the ceiling. Light rail molding on the bottom of cabinets is perfect for concealing lighting and setting the right vibe. Base or bottom moldings give cabinets a dressier furniture-like appeal. Fillers, toe kick molding, scribe molding, and corner molding are all valuable solutions for covering exposed elements and helping to even inconsistencies.
Proudly serving Elizabethtown and the Central Kentucky area with top flooring, cabinetry, kitchen, bath and countertop solutions. Family owned and operated, Corvin's Floors + Cabinets invite you to visit our gorgeous showroom located at 6727 North Dixie Highway, between Elizabethtown and Radcliff.