Introduction
We can help your countertop process from planning to installation. 
Countertop Installation in Elizabethtown, KY
To get started on your countertop installation, request a free estimate from our experts who can take accurate measurements of your space. Once you have selected your countertop material, color, and edge style, you can receive our quote for the project that includes materials and installation. After the budget is finalized and paid for, we'll schedule a day and time to create a template so that you new countertop will fit properly. Once your custom countertops have been created, our team will remove your existing counters if needed and begin installation! Typically, you can expect an installation time of one to three days and some countertops will require at least a day for sealing before they can be used.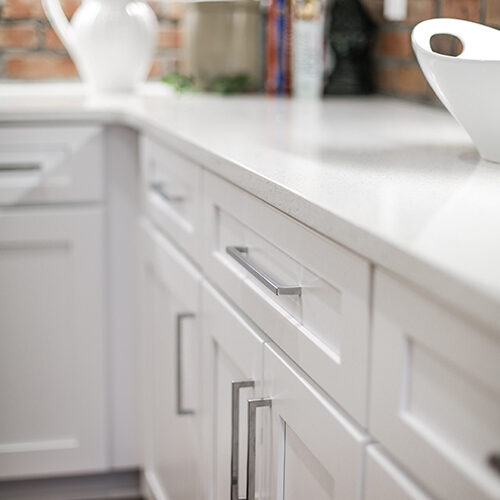 Countertop Sealing
Depending on the countertop material that you select, you may need to seal them to prevent the storage of germs and moisture. Properly sealed countertops make for healthier spaces and food preparation surfaces. Sealer will always help certain materials like granite countertops better resist scratches, stains, and overall dullness. Unsealed stone can also be more susceptible to damage from chemical cleaners. Sealing will need to be reapplied throughout the life of the countertops and we can help you better understand the needs of your specific countertop sealing requirements.
Proudly serving Elizabethtown and the Central Kentucky area with top flooring, cabinetry, kitchen, bath and countertop solutions. Family owned and operated, Corvin's Floors + Cabinets invite you to visit our gorgeous showroom located at 6727 North Dixie Highway, between Elizabethtown and Radcliff.