BEFORE YOU BUY AREA RUGS
These considerations will help make your shopping even easier. 
Area Rug Experts In Elizabethtown, KY
To complete a quick room makeover, update your home for the season, or refresh your favorite aesthetic, area rugs are the perfect additions for softness, texture, color, and pattern. With a vast array of shades, visuals, and constructions to choose from, area rugs instantly lend visual interest and enhance a design theme. Rugs are also valuable protectors of your beautiful floors underneath, keeping spills and abrasive particles from touching the surface. In busy homes, rugs will also help cushion the noise of foot traffic and activity. Review these key considerations before bringing your favorite area rugs home: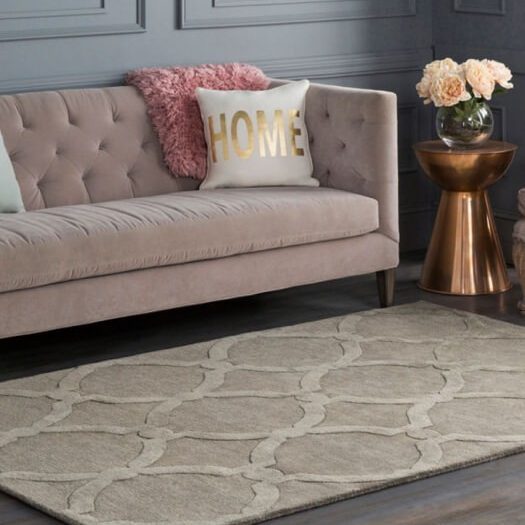 Sizing Area Rugs
Every room in the home has different dimensions, so we properly size area rugs to fit each space perfectly. Start by measuring your room dimensions. Rugs are listed by the width dimension with varying lengths. For an entranceway or foyer, a 2'x3' rug is a great starting point, and you can adjust as needed. For hallways, start with a 2' rug for your elongated runners and select a length up to 12'. For larger spaces and master bedrooms, try using a bigger 10', 11', or 12' area rug that will fit all legs of a couch or table that helps frame open space. In your dining room, purchase a rug that's large enough to fit all legs of the dining table and match the shape of your rug to mirror the table cohesively. 
Coordinating Design
There is an area rug that will coordinate with decor theme or aesthetic. Lean into the color scheme and motifs of your favorite décor theme. Cool grays, creams, and charcoal tones will work for modern design, as well as geometric patterned rugs for visual interest. Blues, whites, and woven rug constructions work perfect for coastal chic rooms. Use checkerboard patterns, vintage visuals, and rural motifs for rustic room layouts. Eclectic decor calls for fun, plush shag rug, animal prints, or bold color schemes. Consider rotating your rugs to match seasonal décor or use an eye-catching abstract rug visual for artistic statement.
Area Rug Backings
Before you buy area rugs, ensure that the backing of your rug is suitable for your flooring type to prevent damage. Area rugs with synthetic rubber or latex backing can damage genuine hardwood floors. Do NOT use area rugs with rubber backing on your luxury vinyl floors because sunlight can trigger a chemical reaction that will stain the floor. Rubber backing will also react with laminate floors and create molding and discoloration. Latex backing can stick to the floors and leave a sticky residue that remains on laminate flooring and luxury vinyl flooring that is difficult to remove. Our experts can help you match the perfect area rug backing with the floors in your home!
Proudly serving Elizabethtown and the Central Kentucky area with top flooring, cabinetry, kitchen, bath and countertop solutions. Family owned and operated, Corvin's Floors + Cabinets invite you to visit our gorgeous showroom located at 6727 North Dixie Highway, between Elizabethtown and Radcliff.