BEFORE YOU BUY LAMINATE
Review these points before purchasing your new laminate planks. 
Laminate Experts In Elizabethtown, KY
Are you ready for the tremendous versatility and realism of new laminate flooring? As the anchor to your design scheme and the foundation to handle the activity in your home, we know that purchasing new floors is a major home investment! New laminate floors will help you quickly transform your homes and complete a design vision you love. The right purchase will allow you to love the floors as you live on them now and make maintaining your rooms easier every day. Here are some thoughtful considerations that we like to present before you purchase laminate flooring: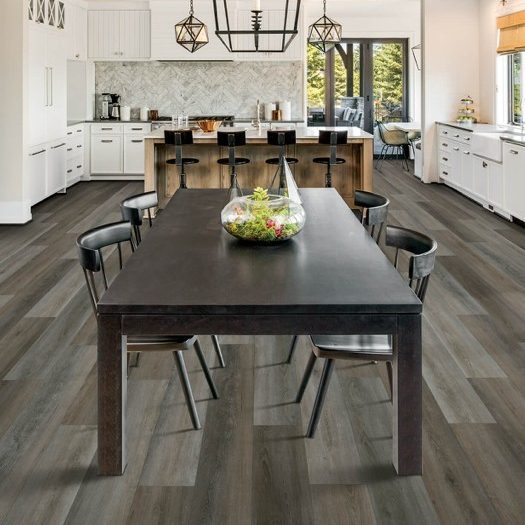 Household Lifestyle
You love the look of laminate floors, but are they suited for the rooms you want them in and lifestyle factors? If you have an active home with kids, pets, high foot traffic, and frequent get-togethers, you will need to investigate a laminate variety with a tough finish to resist scratches, dents, and stains. If you want to use a laminate product in rooms like kitchens, bathrooms, mudrooms, and laundry rooms that will experience moisture and humidity, it is extremely important to select an option for appropriate warranties. Although laminate products are better suited for moisture than wood, some products are only water resistant and others are waterproof!
Design & Pattern
Before you purchase new laminate flooring, make sure you like the way your favorite options will contrast and pair with your respective wall colors. Avoid similar floor and wall colors, and make sure that any wall or flooring patterns do not clash. Consider if a patterned laminate plank layout such as herringbone, chevron, or diagonal stripe will help create the visual interest you need. Laminate floors allow you to refresh your rooms with less financial and long-term commitment than hardwood floors, so you may feel empowered to explore a bolder look! With many realistic wood and stone textures to select from, laminate floors can deliver a visual you crave for less.
DIY Capability
Since many of today's laminate planks click together with locking systems and can often be installed over existing flooring, these floors are considered more DIY-friendly than hardwood flooring. We do however recommend hiring installation pros unless you have prior DIY flooring experience and the tools necessary to complete installation. Some laminate products are glue-down varieties while others offer floating floor capability. If you are exploring a DIY laminate installation, products that offer floating installation will prove easier to install than glue-down installation. Always reference the manufacturer's installation instructions to maintain your product warranties.
Proudly serving Elizabethtown and the Central Kentucky area with top flooring, cabinetry, kitchen, bath and countertop solutions. Family owned and operated, Corvin's Floors + Cabinets invite you to visit our gorgeous showroom located at 6727 North Dixie Highway, between Elizabethtown and Radcliff.